By Michael M. Shapiro, Esq
CEO and Publisher, TAPinto.net
December 30, 2019
Downtowns serve as the hubs of our communities. The health of our downtowns depends on attracting people to them to shop, eat and work. In today's digitally driven world, getting the word out about what is happening in our communities has become even more challenging as local newspapers have disappeared. Local news is a vital service for communities and can provide benefits for downtowns, chambers of commerce and business improvement districts.
For some context, the local news industry is going through a period of transition where traditional print outlets, like daily and weekly newspapers, are regionalizing or reducing their local coverage because of financial pressures. These shifts have left a void in local news for many communities. Luckily, high-quality digital outlets have begun to fill the void in local news reporting.
The Importance of Local News
We have found that there is high demand for local news.  People want to know what is going on in their communities, from local government to schools to community events. Research has shown that where there are local news outlets, there is more community engagement. Working with community organizations, like business improvement districts and chambers of commerce, to bring local news coverage back can provide benefits to municipalities and downtowns.
Why is local news beneficial?
Local news keeps the community engaged and informed of what is going on. Social media has, in some ways, replaced local newspapers as a place where residents get information.  The problem is, social media can be unreliable because it is not vetted.  On the other hand, objective, independent local news, has to follow a set of ethics and strict procedures for vetting and reporting information. Further, journalists become a part of the communities they cover by building relationships and trust.
How can BIDs, SIDs and chambers of commerce partner with local news organizations?
One of the main objectives of a local news site is to inform the public about what is going on in a community. To that end, organizations like BIDs, SIDs and chambers of commerce can partner with local news sites to market their events, members, and organizations. Taking advantage of advertising and marketing opportunities like email marketing, content marketing, banner advertising and social media marketing can help boost awareness of and drive engagement with the organization and its members.
Further, directors of these organizations can reach out to local journalists to let them know about opportunities to cover important stories. Things like ribbon cuttings, events, plans to make capital improvements and other downtown initiatives are all stories a local journalist might want to cover.
Finally, where there isn't a local news outlet, community organizations have an opportunity to start one with a local franchise opportunity like TAPinto. While local news might not come immediately to mind when thinking about your mission, ensuring the public is informed not only strengthens communities, but is also good for downtowns and local business. In addition, by owning a news franchise site, downtowns and other organizations have a state-of-the-art marketing tool at their fingertips and a new revenue stream for their organization, all in one.
Owning and Operating TAPinto Site as a Business Improvement District
TAPinto has partnered with different organizations that seek to provide the vital community service of providing a reliable, objective and independent local news outlet while creating new revenue streams through advertising and a platform to promote their missions and members.  Business improvement districts are no different.
The process of franchising TAPinto is the same for business improvement districts as it is for individuals and other organizations. The BID would own the TAPinto franchise and would benefit from the revenues generated from advertising sales. The BID would be able to market itself and its members on the TAPinto site. The BID could itself provide the news content for the site and handle the advertising sales, or could outsource either task to an employee or partner.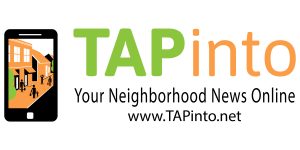 No technology expertise or experience is needed. TAPinto provides a ready-to-use website and backend. Additionally, we provide our franchisees with editorial support, ongoing training in sales and content, and a knowledge base of best practices from over 85 TAPinto franchisees. More information can be found at www.starttap.net or 908-370-1158.
---
Michael Shapiro is CEO and Publisher of TAPinto. Shapiro is a graduate of Rutgers College, Rutgers University and Stanford Law School. Catch up with Michael on LinkedIn and @michaelshapiro on Twitter. Visit TAPinto on the web, LinkedIn, and follow @TAPintoLocal on Twitter and Facebook.