Downtown Somerville – The Evolution of Somerset County's Gem
By Natalie Peneiro
Executive Director, Downtown Somerville Alliance 
January 10, 2022
One walk down Main Street in Somerville, and you are captivated. This small downtown district is packed with things to do and see that have people consistently coming back to relive the magical experience.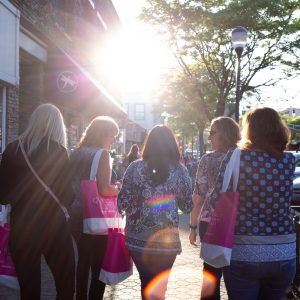 Featuring world class dining, unique retail, and a bourgeoning arts and culture scene, every day in Somerville yields something new and exciting. And during the months of April through December, the district is teeming with events and interactive experiences.
But downtown Somerville wasn't always this way. Flashback to the late 80's– during the height of Mall culture – when Bridgewater Commons Mall made its debut less than 1.5 miles from downtown Somerville. The effect was detrimental – impacting mom and pop businesses and creating a desolate atmosphere that would last decades. But at that same time, seeds were being planted. Somerville's leadership saw an opportunity to create strategic partnerships and investments in and around downtown with a vision to spark investment and revitalization in the district.
With Somerset County moving their governmental operations to Grove Street, and the addition of Robert Wood Johnson University Hospital – Somerset right outside the district, momentum was gained. Then there was the concept of the Special Improvement District – a new law that appealed to then Mayor, Michael Kerwin. After hearing of the success this designation was bringing to other commercial districts like Cranford, Kerwin sought to secure the same for Somerville. Thereafter, Somerville started to blossom and change, attracting entrepreneurs looking for the support that the special improvement district could now offer through their district management corporation.
Embracing growth and change
Fast forward to 2022, and the district is booming – no doubt due to all the planning and visioning that took place in the early days of the special improvement district, but also because of the shift in the housing market and the growth of the experience economy.
The early 2000's marked the beginning of a new way of life; millennials were coming of age, and simultaneously there was a movement towards a freer way of living that scoffed at the idea of being tethered to one place. People were starting families later in life, rethinking homeownership, and prioritizing work opportunities that allowed for flexibility and personal freedom. Across the country, the push became finding walkable communities that shied away from suburban sprawl and provided opportunities to connect with people and place.
Enter Somerville.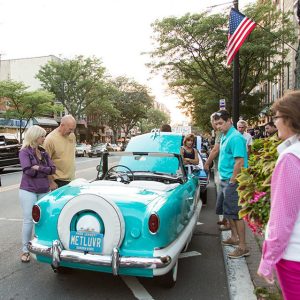 By 2014 the Borough had embraced mixed use development, and through a public/private partnership, realized a major project that would change the landscape of Main Street – "The Edge on Main Street," a project boasting 275 luxury apartments and retail tenants like Starbucks and the now-famous Wolfgang's Steakhouse. This was the game-changer for entrepreneurs and investors alike that had been watching the growth trajectory of this hidden gem in Somerset County.
Similar residential and mixed-use developments popped up in and around downtown Somerville and what resulted was a microcosm – a community within a community that, combined with the foot-traffic yielded by the County, RWJUH-Somerset, and surrounding corporations, would now support business and continued growth.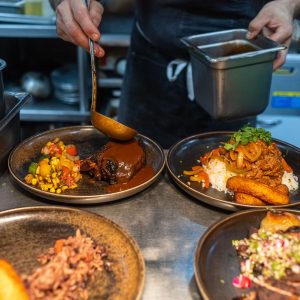 Downtown Somerville now boasts more than 50 restaurants and eateries featuring flavors from around the world, 70 + specialty stores, and generates millions of dollars in spending each year. In addition, downtown Somerville has developed a roster of experiences to engage residents, visitors, and consumers alike including shopping and dining events, groundbreaking cultural celebrations, concerts and festivals, walking tours, historic bike races (including the Tour of Somerville – the oldest bike race in the country), and various public art activations.
Walkability and Open Space
Color… vibrancy… historic architecture… sprawling green space… each of these, adjectives that have been used to describe downtown Somerville.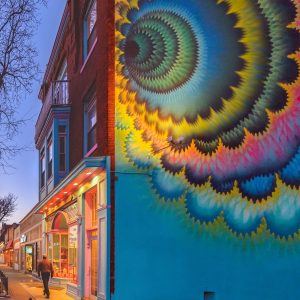 Whether they refer to the bright and colorful murals that are splashed across the walls of our alleys and walkways; the manicured lawns of the Somerset County Courthouse Green; or the beautifully assembled sidewalk café's peppered throughout the district, each part of downtown Somerville's design is complimentary and memorable – enhancing the walkability of the district.
In today's digital market, where one can purchase just about anything on Amazon, and where, with a click of a button, you can Instacart groceries to your door – the walkability of Somerville is what continues to set it apart and draw visitors from miles away. Nowhere is this concept featured more prominently than on the Division Street pedestrian plaza; a project conceived in 2010 under the leadership of former Mayor Brian Gallagher to create a community gathering space and revive an underutilized side street in the special improvement district.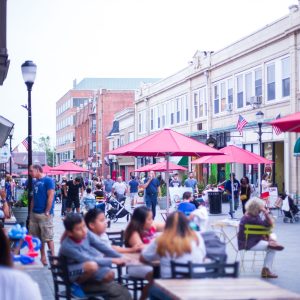 After its formal closure to vehicular traffic in 2014, the street has proven its value to visitors and merchants alike. It went from a 50% vacancy rate pre-pedestrianization, to fully leased and is used consistently as a concert venue, event space, performance venue, art walk, demonstration/activity space and more. More importantly, it is a space dedicated to human connection drawing thousands of people every week to enjoy what has now been branded the "Downtown Somerville Experience".
Diversity, Arts, and Culture
Part of this "Experience" is about finding touch points to connect.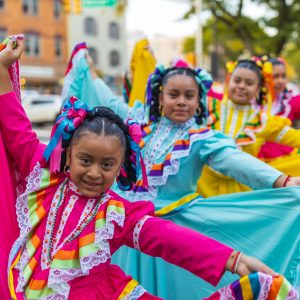 Through investing in the arts, downtown Somerville is facilitating an authentic sense of place that is unique to the district. This investment directly and materially advances key community values, promotes cultural tourism, and inspires economic development strategies.
Through murals, sculptures, performance art, music and more, downtown Somerville's public art program creates compelling outdoor art attractions to delight diverse audiences; celebrate the historical and cultural treasures of our community; and enhance the downtown Somerville experience with inspiring placemaking.
Experience the Magic

Downtown Somerville's journey has been vast, and its current success is the result of the dedication of several administrations, countless partnerships, and a shared vision that after almost 30 years has produced a downtown district quite like no other.
Get lost and find yourself all over again in Downtown Somerville!
The Downtown Somerville Alliance promotes, enhances and revitalizes Somerville's downtown as a thriving commercial district and community-gathering place for residents, shoppers and visitors from Somerville, Somerset County and Central New Jersey. Find out more at downtownsomerville.com, and follow Downtown Somerville on Facebook,  Instagram, and YouTube.