Invest Newark Creates Pathways to Opportunity for Newarkers
Vanessa Quijano
Senior Vice President, Business Development, Invest Newark
October 11, 2021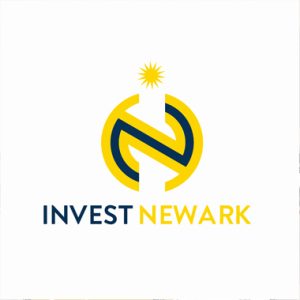 Invest Newark propels Newark's strong and diverse economy, builds vibrant communities, and creates opportunities for all Newarkers. To eliminate the racial wealth gap and create a city that allows its people to prosper, Invest Newark leverages its position as a governmental partner and anchor of the economic development network to invest in community and spur growth.
Our dedicated team of expert planners, investment professionals, and innovators ensure all Newarkers have the resources to thrive. Invest Newark, formerly Newark Community Economic Development Corporation, supports small-, women- and minority-owned businesses (MWBE), invests in world-class internet service, stimulates real estate development, delivers programs to help Newarkers become financially literate and professionally legitimate, and gain access to critical capital and contracts.
Direct Assistance
To strengthen the local economy, build economic resilience, and increase community wealth, Invest Newark works with businesses of all sizes — from small start-ups to large corporations offering:
Capacity-building initiatives: Invest Newark provides technical assistance services to small businesses and entrepreneurs on a variety of subjects, including but not limited to MWBE certification, financial literacy and business administration.
Increased access to capital: Through a combination of grant or loan assistance and hosting procurement opportunities, the organization connects small businesses and entrepreneurs to financial resources to grow and build their businesses in Newark.
Marketing: Supporting small business recovery from the impact of the COVID-19 pandemic, Invest Newark markets downtown retail and offerings to shoppers and visitors.
Opportunities: A Procurement Portal to post available contract opportunities in a centralized location for local businesses. Currently, the portal hosts 250+ opportunities valued at over $6 million.
Worker cooperative employment: Invest Newark created and continues to oversee the city's first worker business — the Newark Paper Company.
In 2020, Invest Newark provided technical assistance services and expanded offerings to support COVID-19 recovery:
Distributed over $1.1 million through an Emergency Grant Fund to provide financial assistance to minority-owned businesses.
Served over 2.8K businesses and entrepreneurs.
Facilitated 2.4K technical interactions.
Provided ongoing technical assistance for those affected by the pandemic, including help launching new websites.
From training to financial resources to certification support, Invest Newark's Business Development Division guides businesses every step of the way.
NJ's First Land Bank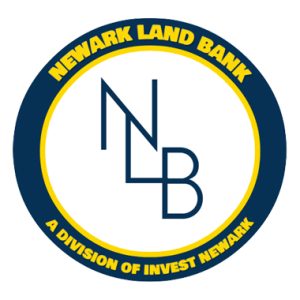 On April 7, 2020, the Newark Land Bank (NLB) became the first chartered land bank in the state of New Jersey. The NLB provides residents equitable opportunities to revive and develop abandoned properties and lead the city's post-COVID-19 recovery. The NLB disposes of properties in a more efficient and purposeful way, creating attractive neighborhoods, increased commercial activity, a greater sense of community pride and a foundation for wealth through affordable housing opportunities.
The Land Bank accomplishes its goals through:
Acquisition and disposition: Acquiring, repurposing, and marketing strategic parcels throughout the city to return foreclosed and vacant properties to productive use and on the city's tax roll.
Community engagement: Connecting with local community members to help draft policies for the Land Bank and partner on strategic acquisitions and sales of properties.
Policy: Developing policies that facilitate successful operation of the Land Bank.
In March 2021, Invest Newark launched the Land Bank website (landbank.investnewark.org) as a public online database to transparently report property inventory, sales opportunities and other activities.
Advancing Affordable Housing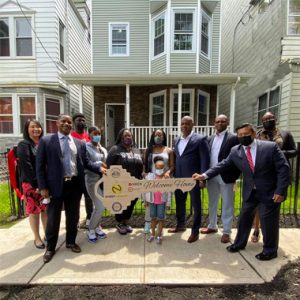 Invest Newark partnered with the City of Newark and Newark Housing Authority to officially launch the Section 8 Homeownership Conversion program in July 2020. As part of its strategy to provide access to equitable homeownership, this award-winning program allows "over-income" voucher recipients to convert rental vouchers into mortgage assistance vouchers. The program received a 2021 CommunityWINS grant, dedicating $75,000 to its expansion.
Among its key benefits, the program offers:
Expanded opportunities for Newark residents to become homeowners
Growth support for MWBE contractors
Increased availability of future vouchers for individuals and families in need of housing assistance
Ability for participants to own their own home "free and clear" within 20 years of conversion
Invest Newark's Land Bank Division provided $600,000 in loan capital in 2020 to rehabilitate three properties in the Central, South, and West Wards. A lottery was held, and three families were awarded the opportunity to purchase a fully renovated first home.
Streamlining Development & Redevelopment
Invest Newark's Real Estate division has the resources to help more developers and businesses tap into the city's vast commercial and residential development opportunities. The organization assists with a wide range of services, including site selection, permitting, approvals, gap financing and more to facilitate:
Small-, mid-, and large-scale development: Investing in residential and commercial projects that can catalyze additional private investment and support enhanced vibrancy, inclusion, and affordability for Newark neighborhoods.
Revenue-building services: Identifying and implementing financial fees and services to generate revenue to support Invest Newark operations and community development investments.
Education and events: Organizing summits, classes, career fairs, and other programs to encourage development, support diversity, and the bolster the success of Newark's construction industry.
Currently, Invest Newark is developing 505 Clinton Avenue to become the Gant-Gilbert Arts Collective, Newark's Center for artistic and cultural collaboration. This 27-unit artist live/work building will provide an opportunity for Newark residents fitted with:
1,100 square feet gallery/performance space
800 square feet café
10 leasable work studios
Two secure parking lots for residents
Investing in Community
Invest Newark works to increase access to resources that Newarkers need to build and grow a healthy business. The organization works to provide open and fair financial opportunities that benefit the public, while continuously seeking and developing new funding sources and financial vehicles to equitably distribute funds.
The Invest Newark Infrastructure Fund (INIF) is an initiative that Invest Newark co-manages alongside New Jersey Community Capital (NJCC). INIF's purpose is to inspire economic development and infrastructure activities throughout Newark, with a focus on providing capital and back-office support to MWBEs that acquire government or quasi-government contracts for infrastructure projects. INIF is actively working to help local MWBE subcontractors obtain nearly $60 million in contracts in Newark's $115 million Lead Pipe Replacement Project by providing assistance with pre-bid, qualification, financing and compliance/reporting.
Invest Newark is not a typical development agency. The organization's dedicated team of expert planners, economists and innovators go above and beyond to ensure all Newarkers have the resources to thrive.
Vanessa Quijano is an expert in corporate brand management and integrated marketing communications. She is a dedicated and seasoned manager who successfully leads organizations to achieve brand and market presence. She is Senior Vice President of Business Development and Invest Newark, as well as a Board member and Treasurer of Downtown New Jersey. For more information about Invest Newark, visit investnewark.org, or follow them @investnewark on Facebook, Twitter, and Instagram.