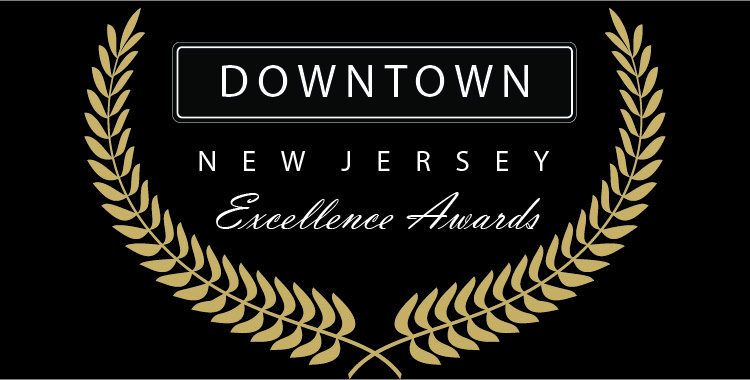 Each year Downtown New Jersey recognizes New Jersey's best downtown projects and programs completed within the last two years. Winning submissions are considered models worthy of emulation and are promoted on Downtown New Jersey's website and will be recognized at the Downtown New Jersey Conference on Nov. 2, 2018, at the New Jersey City University School of Business, 147 Harborside Financial Center Platform, Jersey City, NJ.
Award Categories
Built Projects: New Construction, Renovation of Existing Structures, Mixed Use and Streetscape Projects
Tools of the Trade: Planning Documents, Design Manuals, Strategic Plans, Wayfinding Plans, Marketing Plans, Creative Placemaking
Individuals of Excellence Award: Individuals demonstrating leadership and dedication to downtown development
Award Criteria
Projects and Tools of the Trade:
Project completed and/or program implemented within the last 2 years.
Preserves or enhances the character of the downtown environment.
Contributes to the economic vitality of the downtown or commercial district.
Generates pride in the community.
Draws people to the area.
Demonstrates a coordinated effort by various segments of the community to implement the project.
Improves the streetscape or visual appearance of the commercial business district.
Individuals of Excellence:
Demonstrated leadership in promoting downtown redevelopment and enhancement of the downtown environment
Submission Requirements
Submissions must include:
A one-paragraph summary of the Project, Tool, or Individual with quotes from local leaders for press releases (250 word max).
A narrative description of the Project/Tool or the special attributes of the Individual (two pages maximum, PDF file format preferred). The narrative should thoroughly address the award criteria as described above.
For Projects/Tools, an additional page with the name and contact information of significant contributors to the effort.
Photographs

Project/Tool: A maximum of 10 photos in hi resolution JPEG format. No PowerPoints please.
Individual: A maximum of 3 photos in hi resolution JPEG format. No PowerPoints please.

Electronic versions of relevant brochures, excerpts of planning documents, or other printed materials in support f the nomination (PDF or JPEG file formats preferred).
Deadline for Submissions has Passed
Questions? Contact Courtenay Mercer at info(at)downtownnj.com or 201.472.0356