Pro-Tips for Getting Press
By Michael Shapiro
CEO and Founder, TAPInto.net
August 16, 2022
Small business owners have faced unprecedented challenges during the last two years. Many have had to rethink their whole business model altogether. Communicating with customers and clients is more important now than it's ever been.
The pandemic has changed the way we conduct our daily lives. Protecting public health meant changing how many businesses operate, particularly those that rely on in-person commerce. As we continue to adapt to our "new normal," businesses are having to market themselves creatively and effectively.
Find a Newsworthy Angle 
Most local news outlets are always looking for interesting stories about local businesses. What creative ways have you changed your business, as a result of the pandemic? What major challenges were you able to overcome? Did an unusual approach work for you? Think about your hook and how your story might be of interest to the community you serve and reach out to your local reporters to cover it.  This is often referred to as "earned media."
Understand and Utilize Online Content Marketing  
One of the great ways to get your message out and effectively compete online is through content marketing. It involves publishing information about your business that is engaging and insightful.
Content marketing allows you to go more in-depth with your customers and build trust. If you have expertise or useful insights to share, content marketing is the perfect way to help customers get to know you. This is particularly useful as small businesses are adapting to changing conditions.
Publishing your content on a third-party website will often reach a different and larger audience than your own website or social media channels. Typically, these are paid opportunities and therefore are referred to as a form of "paid media."
When writing your content, think about what someone would type into a search engine like Google regarding that topic and use those words in the headline and content. That pushes your content higher on search engines for those "key words" and will enable your content to be found more easily on Google and other search engines.
When publishing content, include backlinks to your business's website. That will improve your own website's search engine optimization (SEO), which is how high your own website ranks on search engines. The more backlinks that appear on content published on third-party websites, the higher your own website will rank on search engines.
Make a Plan  
You're busy, of course. One of the things that can — but shouldn't — fall through the cracks is marketing. Making a weekly plan will help you. Map out your message every week and keep track of it. The more customers see your message, the more they will think of you.
Marketing is about effectively communicating your unique selling proposition – why someone should shop at your store or purchase your service and helping customers understand your unique value.  At the end of the day, communication is critical for any business and when the great majority of people are now receiving their news and information online, businesses need to be where their customers are – online.  Through thoughtful planned content marketing and "earned media", businesses can effectively and affordably communicate with their customers and potential customers and ensure that the right audience has the information they need to bring them through the front door.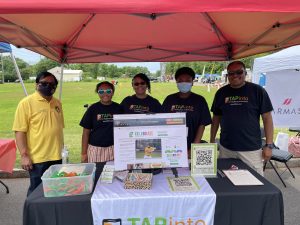 Michael Shapiro is the CEO and Founder of TAPinto.net, a network of more than 90 franchised online local news and digital marketing platforms in New Jersey, New York, Florida and Pennsylvania.  He can be reached at mshapiro@tapinto.net.