Courtenay Mercer
Executive Director, Downtown New Jersey
January 8, 2020
Jersey City, NJ – Downtown New Jersey announces the appointment of five new members to its Board of Directors, as well as new officers for 2020.

Joining the Board of Trustees are Chris Bernardo, Julie Doran, Christina Fuentes, Emily Mans, and Thomas Strowe. "All of our newest Board members embody the spirit of downtown revitalization and bring talent, expertise, and energy to the table. We are very fortunate to have them on our team as we continue to strengthen New Jersey's downtowns, " said Courtenay Mercer, Executive Director of Downtown New Jersey.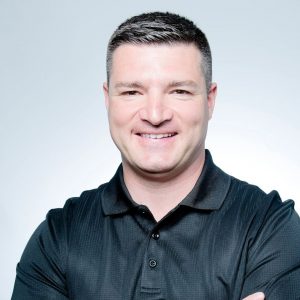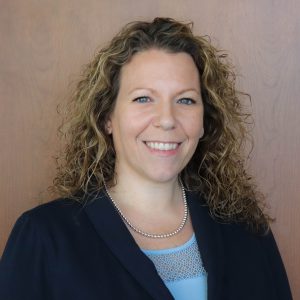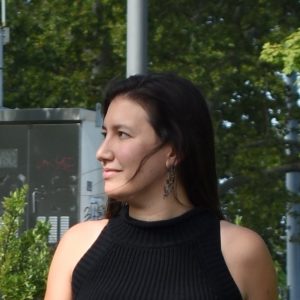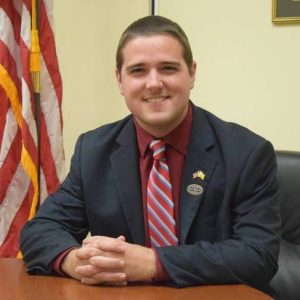 Chris Bernardo is the President and CEO of Commercial District Services, LLC (CDS), a public space management firm focused on the revitalization of business districts and public spaces. Through his work as a public space manager, Mr. Bernardo works closely with Special Improvement District stakeholders, municipal staff, and elected officials to implement a broad range of public space improvement programs, including Streetscape Beautification, Placemaking, Outdoor Maintenance and Sanitation, and Quality-of-Life Management. Mr. Bernardo is a graduate of Montclair State University, with a degree in Political Science.
On being elected to the Board, Chris Bernardo said, "I'm thrilled to participate in the statewide discussion on placemaking and downtown revitalization, I'm looking forward to joining my friends and colleagues on the Downtown New Jersey Board."
Julie Doran is currently the Executive Director of the South Orange Village Alliance, a position she assumed in August 2019. Prior to that, she worked as the SID Director in Maplewood NJ, as the manager of the Maplewood Village Alliance from 2008 until 2017, and the Springfield Avenue Partnership from 2013 to 2019. Ms. Doran began her career in advertising and communications before finding her way downtown district management, where she was able to combine her professional experience with her love of downtowns and community building. Ms. Doran is a graduate of St. Bonaventure University with a degree in Business Administration.
Julie Doran said, "Downtown Managers often work independently or with only a small staff, so the access to resources and networking opportunities provided by Downtown New Jersey are invaluable to our work. I'm very much looking forward to working on the Board of Directors to contribute to that platform."
Christina Fuentes is the Director of Small Business Services at the New Jersey Economic Development Authority (NJEDA). In this role, she leads the NJEDA's efforts to foster a dynamic, supportive environment for the State's entrepreneurs and small businesses, with a focus on more comprehensively assisting historically underrepresented firms and underserved communities. Under her leadership, the newly-created Small Business Services unit coordinates and manages the provision of technical assistance and other business support service and regularly engages in outreach to chambers of commerce and other trade organizations and community groups focused on small businesses.
"The economic strength of our state hinges on the vibrancy of our communities and their downtown areas. I am thrilled to be joining Downtown New Jersey's Board and helping to further its mission to bolster opportunities for small business owners in cities throughout New Jersey and celebrate the impact they have on job creation and the growth of their neighborhoods," Christina Fuentes said.
Emily Manz is President of EMI Strategy based in Newark, NJ and Co-Founder of Have You Met Newark Tours. At EMI Strategies, Ms. Mans helps her clients celebrate place – creating fun, informative walking tours, leveraging free online tools like social media, and using relationship-based marketing strategies like earned media for her clients. She also focuses on being inclusive – ensuring an accurate depiction of a place's population is reflected in marketing strategies, and local business owners are engaged. Ms. Manz has a Masters in City and Regional Planning from Rutgers University and a Master's in International Relations specializing in International Political Economy from Central European University.
Emily Manz states, "I am excited to bring my connections into Downtown NJ programming and infuse downtown work in New Jersey with a genuine appreciation of people and place."
Tom Strowe leads Scotch Plains Township's economic development efforts as Project Coordinator for Redevelopment. Mr. Strowe successfully led the effort to prepare the first downtown redevelopment plan for publicly-owned downtown properties, and is currently leading the negotiating effort between the Township and the conditionally designated developer, Advance Realty, to redevelop downtown. Mr. Strowe was also the driving force behind the Snuffy's redevelopment plan bringing the first grocery store to downtown Scotch Plains in decades, as well a Park and Ride for residents and commuters. Mr. Strowe is a solid supporter for downtown events establishing Live Band Karaoke Night in downtown Scotch Plains, which he emcees and performs in each year.
"I am honored to have been nominated and elected to serve on the Board of Directors for Downtown New Jersey. Downtown New Jersey is dedicated to ensuring the vitality and success of our downtowns, and I look forward to working with my fellow Board members to promote downtowns and commercial districts across our great state," said Strowe.
In addition to welcoming new members to the Board, Downtown New Jersey elected a new class of officers, that will serve in leadership roles for the next two years. (See separate press release for new officer bios and quotes.)
President – Bob Zuckerman, Board of Trustees, South Orange Village
Vice President – Jay Kruse, Regional Director of Engineering, ESE Consultants, Inc. (a division of Toll Brothers, Inc.)
Vice President – Jonathan Tyler, Senior Associate, Gensler
Treasurer – Vanessa Quijano, Director of Small Business Services, Jersey City Economic Development Corporation
Secretary – Sherry Cronin, Downtown Consultant
Downtown New Jersey is a non-profit membership organization of individuals, businesses, developers, government agencies, and local and regional entities that are passionate about downtowns. Downtowns reflect our communities' unique identities, provide a focal point, a convenient local place of commerce, and offer a sense of place where people can gather and truly be a community. Downtown New Jersey provides advocacy, education, and technical assistance resources dedicated to ensuring the vitality of our downtowns.
For more information about Downtown New Jersey, visit www.downtownnj.com.