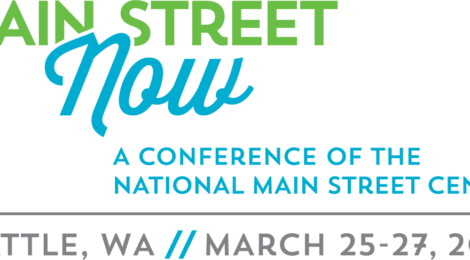 Isaac Kremer
Executive Director, Metuchen Downtown Alliance
January 19, 2019
Seattle will be hosting the Main Street Now 2019 conference from March 25-27, 2019. This premier gathering of downtown professionals, attracts around 1600 people each year.
A highlight of the conference will be Deborah and James Fallows, authors of "Our Towns: A 100,000-Mile Journey into the Heart of America." For five year the Fallows' zig-zagged the country in a single-engine airplane, spending weeks at a time in locations from Eastport, Maine to Ajo, Arizona. They witnessed incredible ways in which communities – from downtowns to schools, governments, and entrepreneurs – are rewriting the rules to success.
In a discussion moderated by Main Street President and CEO Patrice Frey, they will share their experience and lessons learned, highlighting examples of strong leadership, partnership, and engagement that are a testament to the promising future of Main Street. The discussion will be followed by Q&A and a book signing.
There will be over 100 sessions, a number off which have direct New Jersey ties:
"Catalyst Projects Yield Extraordinary Results for Downtowns" will show how 3 downtown areas utilized transformation strategies to bring about major changes. The Metuchen Downtown Alliance's Isaac Kremer will share how over 50 retail promotions in the past 2 years have generated over $1 million in sales for businesses.
"How to Help Your Business Win at Marketing" will recap a successful 6-week workshop held in Metuchen last year. Seventeen businesses developed a market plan and implementing it. Representatives from Central New Jersey SCORE, 20 Lemons, and Edynamic Marketing LLC will be on hand to share this program.
"Makin' Green by Goin' Greet!" features Montclair BID Executive Board Member, Lisa Johnson, who will describe their Green Business Recognition Program and how it has benefited the district.
"Diverse Revenue Streams: Going Beyond Traditional Sponsorship", featuring Boonton Main Street's Christine Manzella, will discuss active and passive avenues for revenue generation that gets your volunteers, retailers, and community involved. The session will leave you feeling empowered to step out of your box of antiquated ways to give your sponsors and your Trustees the best return on their investments in your organization.
In addition, retail store designer, Seanette Corkill of FrondoorBack, who previously presented at the NJ Downtown Revitalization & Management Institute will be presenting at two session: "Seeing Main Street in a Whole New Light" and "The How Behind the Wow: Creating Stellar Stores".
The National Main Street Center is offering a special discounted rate of just $125 to local elected officials and senior local government staff from Main Street America communities and districts. Invite your civic leader partners to be your guest at Main Street Now to help strengthen the bond between Main Street and the municipality. Download and share an informational flyer with them from the Main Street Now 2019 website. 
If you're a frequent attendee or this is your first time, make a point of participating in the Main Street Now conference this year.