Latest News
January 27, 2023 – Downtown New Jersey, the state's premier advocacy organization for downtowns, was excited to hear about Governor Murphy's plan to reform our antiquated liquor license laws in his State of the State Address on January 10, 2023. After decades of advocacy from Downtown New Jersey and others, New Jersey is now on the precipice of real liquor license reform.  Now with the end goal in sight, we need your help once again to push reform forward!
Here's how you can help:
Since the Governor's SOTS address, legislators have been bombarded with anti-reform calls. It is critical that downtowns, municipalities, small businesses, and other supporters call and email their state legislators to tell them now is the time to bring NJ's liquor license policy out of the 1950s to put us on par with surrounding states, and give emerging small businesses a fighting chance.
Contact your state legislators and tell them to support liquor license reform! Pass a resolution demonstrating your support. And join our Liquor License Reform Alliance to show your support for changing our archaic liquor licenses laws.
Here's what we know:
Liquor License Population Caps will raise gradually each year so as not to flood the market.
New licenses will be created & issued at a set price. There will be equity considerations in pricing.
New licenses will give full spirit/wine/beer privileges.
New licenses will be non-transferable.
Towns will retain control over the issuance of licenses in their communities.
BYOB is still an option for restaurants not seeking this new license.
Legislation will also address current restrictions on brewery, distillery, and winery licenses holders.
Legislation will include compensation for existing plenary liquor license holders.
How will this help our downtowns?
The current cost of liquor licenses averages around $300,000, but there have been instances of the cost exceeding $1million. This is an obvious financial hinderance to small business owners. A capped price on a non-transferable license makes liquor licenses attainable to a larger group of business owners – something that can benefit any neighborhood, not just the wealthiest ones. Small business tends to cluster around flagships like full-service restaurants; and thus, expanding licenses to allow more full-service restaurants will in turn expand the economic growth opportunities in our downtowns.
Brewery, Winery & Distillery License Reform:
Promised legislation will expand on the privileges of brewery, winery, and distillery license holders. Existing rules limit the number of events, promotion of events on social media, size of televisions, require customers to receive a tour prior before purchase, and other onerous regulations that desperately need overhaul. These rules have been a hinderance to businesses – stifling the growth and sustained survival of these industries in our state. NJ is home to an estimated 130 licensed breweries, approximately 1 per 70,000 residents, many of whom occupy downtown spaces & have built a destination space that draws in a variety of ages to their area, revitalizing once sleepy downtown spaces. Despite the popularity of craft beer in our nation, NJ is 42nd in the US for breweries per capita, largely due to the egregious and onerous regulations placed upon the industry, preventing them from thriving as they should.
What about existing licenses & their value?
There are currently approximately 7500 liquor licenses issued in NJ, with an estimated 20% of those licenses being inactive. The creation of new licenses will stop future inactive license holders from "sitting" on licenses waiting for the highest bidder to come along.
A planned tax credit will focus on current active license holders to help alleviate any potential dilution of value. New Jersey has a population of over 9 million, there is more than enough market demand to expand in a fair & equitable manner.
Why reform?
New Jersey's liquor license laws are among the most restrictive in the country. In fact, the cost of a license in many of our municipalities can easily soar into the six or seven figures – if they are even available. Liquor license restrictions impede the economic development of many of our communities, especially our downtowns.
Resources
NJ Spotlight OpEd:
NJ's restaurants and downtowns need liquor license reform now!
Downtown New Jersey President, Bob Zuckerman, makes the economic and equity case for reform in an OpEd published by NJ Spotlight.
Read OpEd>
Liquor License Reform White Paper
In January 2018, DNJ provided the then new Murphy administration's transition team with insights into legislative, regulatory, and administrative initiatives that impact the state's downtown commercial districts. Among the topics was liquor license reform. 
Read White Paper>
Liquor License Reform Town Hall
On December 4, 2020, Downtown New Jersey hosted a Town Hall event, where Senator Vin Gopal (D-Monmouth), Assemblyman Brian Bergen (R-Morris), Assemblyman John J. Burzichelli (D-Gloucester), Mayor Shelley Brindle (Township of Westfield), George Constantinou (Mil Gustos Hospitality Group/Miti Miti Latin Street Food, South Orange, NJ), and Tony Pizzutillo (Pizzutillo Public Affairs) joined us to discuss a path to reform.
Watch video/read summary>
1) Contact Your Legislators
Call and email the message to your legislators that you support reform of NJ's antiquated liquor license laws. Let them know early and often to keep this critical initiative top of mind. Be sure to check out the resources above to help you craft your message. Find your legislator>
Show your support for reform by passing a resolution and sending it to your legislators, the Governor, and the Division of Alcoholic Beverage Control. Don't forget to let the press know what you've done too!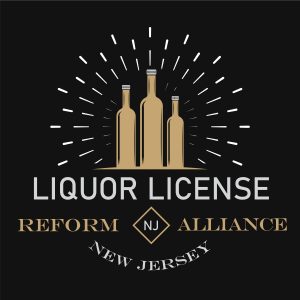 The Liquor License Reform Alliance was formed to show broad and diverse support for changing New Jersey's archaic liquor license laws that are an impediment to many restaurant's ability to survive and thrive. The alliance is calling for reform in order to help our small businesses, promote equity, and enable New Jersey to better compete in the regional market. The COVID-19 pandemic illustrated how important a liquor license can be for a restaurant's survival.
Currently, the alliance is not supporting a specific piece of legislation, as the pending liquor license reform bills are still in their early stages and will doubtless change over time. The Alliance supports general reform of New Jersey's outdated liquor laws, and will work with the NJ Legislature to create reasonable and equitable legislation that recognizes the needs of NJ's small business owners, as well as existing license holders.
We welcome you to join the Liquor License Reform Alliance to be listed on this webpage, receive call to action emails, and generally provide moral support to this reform initiative.
American Planning Association – NJ Chapter
Bernards Township Regional Chamber of Commerce
Downtown New Jersey
Greater Spring Lake Chamber of Commerce
Greater Westfield Chamber of Commerce
Jersey City Economic Development Corporation
Mayors for Main Street
NJ Builders Association
NJ League of Municipalities
North New Jersey Chamber of Commerce
South Ward Special Improvement District
Spring Lake Business Development Corporation
Spring Lake Chamber of Commerce
Trenton Makes Inc.
Borough of Pompton Lakes
City of Hackensack
Township of Scotch Plains
Councilman Matt Adams, Township of Scotch Plains
Committeeman James Baldassare, Township of Bernards
Mayor Zachery Bray, Borough of Raritan
Council President Brandon Brenier, Borough of Roselle
Mayor Shelley Brindle, Township of Westfield
Borough Administrator David G. Brown II, Borough of Bradley Beach
Assemblyman Clinton Calabrese, 36th Legislative District
Mayor Mary Jane Canose, Borough of Bernardsville
Mayor Jason Cilento, Borough of Dunellen
Brittany D. Claybrooks, City of East Orange
President Sheena Collum, Village of South Orange Township
Mayor Bob Conley, Borough of Madison
Councilman Erik DeLine, Borough of Pompton Lakes
Committeewoman Amelia Duarte, Township of Mendham
Mayor Larry Fox, Borough of Bradley Beach
Mayor Christine Serrano Glassner, Borough of Mendham
Mayor Jeff Herb, White Township
Mayor Janet Hoven, Borough of Chester
Mayor Larry Jacobs, Township of Bedminster
Councilmember Michelle Pirone Lambros, Municipality of Princeton
Mayor Michele Lee, Borough of High Bridge
Mayor Josh Losardo, Township of Scotch Plains
Deputy Mayor Christine McGrath, Township of Verona
Mayor Jim Mengucci, Township of Lopatcong
Mayor Matthew Moench, Township of Bridgewater
Mayor Al Morgan, Township of  New Providence
Mayor Matthew Murello, Washington Township (Morris County)
Deputy Mayor Sarah Neibart, Township of Mendham
Mayor Richard Onderko, Borough of Manville
Council President Tracy Schoenberg, Borough of Oradell
Councilmember Elizabeth Stamler, Township of Scotch Plains
Mayor Todd Tersigni, Town of Phillipsburg
Mayor Brian Tipton, Township of Harmony
Committeeman Doug Tomson, Township of Hillsborough
Councilwoman Syd Whalley, Borough of Spring Lake
Councilman Roc White, Township of Scotch Plains
Deputy Mayor Ellen Zimmerman, Township of Scotch Plains
Abdou Law Offices, LLC (Clark Township)
Bistro d'Azur (Township of South Orange)
Cafe Alyce (Jersey City)
Cassie's Restaurant (City of Englewood)
Common Lot Restaurant (Township of Millburn)
East End Bar & Grill (NYC)
Gaia and Loki Vegan Restaurant (City of Jersey City)
Heirloom Kitchen (Township of Old Bridge)
High End Cigars (Township of Scotch Plains)
Hoboken Tax, LLC (City of Hoboken)
Jack's Lobster Shack (Borough of Edgewater)
KAM Management, LLC
Kaper Design, LLC
Madhuram, LLC (City of Englewood)
MIX Lounge & Food Bar (City of Long Branch)
Paizzano Brothers LLC
River Cafe and Grill (City of Garfield)
Snapdragon Coffee & Social (City of Jersey City)
S&S Mgmt. LLC
Sunday Motor Co Cafe (Borough of Madison)
Tom Bailey's Market (Spring Lake Borough)
Towards the Moon (Jersey City)
Trattoria Carpaccio (City of Englewood)
Whole Hog Cafe (Township of Cherry Hill and Township of  Medford)
Nicholas Bravante, Bravante & Associates
Bruce Carnegie, New Brunswick City Center
Steven Grillo, Explore Millburn Shirt Hills
Steven Neale, Verona Chamber of Commerce
John Paulus, Larimar Hospitality