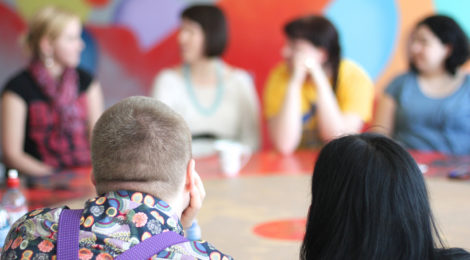 Friday, March 15, 2019
1PM – 3PM
Weequahic Park Clubhouse
92 Thomas Carmichael Drive
Newark, NJ 07114
(Enter the park via the Meeker Ave Entrance)
Join DNJ for its quarterly quarterly round table discussion. The round table is an opportunity for downtown managers, economic development professionals, and public officials to network and exchange ideas about hot topics in downtown economic development.
The topic for the March meeting is cultivating funding for facade improvements and other downtown beautification initiatives. Representatives from NJEDA Small Business Services and DCA will join us to share information about their programs and resources.
A special thanks to our host, Newark's Bergen Lyons Clinton – South Ward SID, for helping to organize this event.
Registration for this event is closed.
The registration fee covers DNJ's costs to run the program. Cancellations must be received by 3/11/2019. Late cancellations and no shows will still be expected to pay the registration fee in order to cover the cost of pre-ordered food. We thank you for understanding.