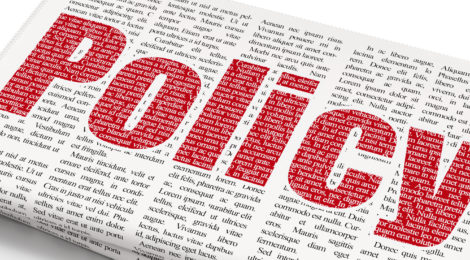 NJ Administrative Action
Governor Phil Murphy signed Executive Order No. 107 on March 21, 2020, closing all non-essential businesses and directs all residents to stay at home except to obtain essential goods or services, seek medical attention, report to work, or engage in outdoor activities. The emergency declaration has been extended through subsequent Executive Orders until June 5, 2020.
Employees reporting to work are permitted to travel to and from their place of business. Businesses are encouraged to give each employee a letter indicating that the employee works in an industry permitted to continue operations.
Essential businesses include:
Grocery stores, farmer's markets and farms that sell directly to customers, and other food stores, including retailers that offer a varied assortment of foods comparable to what exists at a grocery store
Bars and restaurants for drive-through, delivery, and takeout only
Pharmacies and medical marijuana dispensaries
Medical supply stores
Gas stations
Convenience stores
Ancillary stores within healthcare facilities
Hardware and home improvement stores
Banks and other financial institutions
Laundromats and dry-cleaning services
Stores that principally sell supplies for children under five years
Pet stores
Liquor stores
Auto mechanics
Car dealerships, for auto maintenance and repair, and can conduct sales remotely
Printing and office supply stores
Mail and delivery stores
Restaurants can continue serving the public through take out and delivery only
Mobile phone retail and repair shops
Bicycle shops, but only to provide service and repair
Livestock feed stores
Nurseries and garden centers
Farming equipment stores
Realtors, but only to show houses 1-on-1 (open houses are prohibited)
Firearms retailers, by appointment only and during limited hours
Microbreweries or brewpubs for home delivery only
Child care centers, but only if they certify by Friday, March 27 that they will only serve children of essential workers starting April 1. (Executive Order No. 110)

According to Executive Order 147 issued on May 13, 2020, non-essential businesses can re-open for delivery and curbside pick-up of pre-purchased goods as of May 18th.
As of April 11, 2020, Executive Order No. 125 provides additional restrictions on essential businesses that remain open, including:

Limit occupancy at 10% of the stated maximum capacity, wherever feasible
Ensure six feet of distance between workers and customers, except at the moment of payment and/or exchange of goods
Require infection control practices, such as regular hand washing, coughing and sneezing etiquette, and proper tissue usage and disposal
Provide employees break time for repeated handwashing throughout the workday
Arrange for contactless pay and pickup/delivery options wherever feasible
Provide sanitization materials, such as hand sanitizer and sanitizing wipes, to staff
Require frequent sanitization of high-touch areas like credit card machines, keypads, and counters to which the public and workers have access
Place conspicuous signage at entrances and throughout the food business, if applicable alerting staff and customers to the required six
feet of physical distance
Require workers to wear cloth face coverings and gloves while on the premises. Businesses must provide, at their expense, such face coverings and gloves for their employees.
Customers that enter the food business will be required to wear cloth
face coverings, except where doing so would inhibit that individual's health or where the individual is under the age of two. Where an individual declines to wear a face covering inside the food business due to a medical condition that inhibits such usage

Executive Orders also:

Closed all schools until further notice
Closed all casinos, concert venues, nightclubs, racetracks, gyms, fitness centers and classes, movie theaters, and performing arts centers until further notice
Closed all indoor retail shopping malls, amusement parks, and amusement centers until further notice
Closed all personal-care businesses and social clubs which cannot comply with social distancing guidelines until further notice, including barber shops, hair salons, spas, nail and eyelash salons, tattoo parlors, etc. until further notice
Closed all municipal, county, and State public libraries, and all libraries and computer labs at public and private colleges and universities.
Limited all restaurants to delivery and/or take out-services only

Executive Order No. 108 states that municipal and county orders cannot conflict with Executive Order No. 107 (described above) except that they may choose to apply stricter restriction for:

Parks under their jurisdiction
Online lodging marketplace (e.g. AirBNB, VRBO, etc.) 

Executive Order No. 109 cancels all elective surgeries or invasive procedures scheduled for after 5:00 p.m. on Friday, March 27, 2020.
While Executive Order No.  118 closed all State and County parks as of April 7, 2020, the Governor issued a Executive Order No. 133 on April 29th to re-open parks as of May 2nd for passive recreational activities with strict distancing rules.
Executive Order No. 122 halted all non-essential construction projects as of April 8, 2020. According to Executive Order 147 issued on May 13, 2020, non-essential construction projects can resume on May 18th with social distancing protocols in place.
Executive order No. 123 extends property, casualty and life insurance premium grace periods to 90 days, and health insurance premiums to 60 days.
According to Executive Order 147 issued on May 13, 2020, gatherings of more than 10 people can resume as of May 18th as long as they occur within vehicles and follow social distancing guidelines. This also applies to recreation and entertainment events/activities.