Courtenay Mercer
Executive Director, Downtown New Jersey
January 19, 2022
Jersey City, NJ – Downtown New Jersey announces the appointment of five new members to its Board of Directors, as well as new officers for 2022.
New Board Members
Joining the Board of Trustees are Philip Abramson, Orlando Cruz, Michael Kahn, Natalie Pineiro, and Melanie Willoughby. "
All of our newest Board members embody the spirit of downtown revitalization and bring talent, expertise, and energy to the table. We are very fortunate to have them on our team as we continue to strengthen New Jersey's downtowns,
" said Courtenay Mercer, Executive Director of Downtown New Jersey.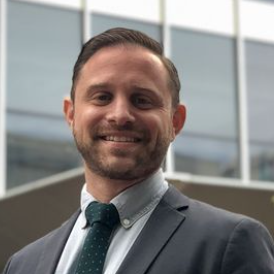 Philip Abramson
is a licensed planner in the State of New Jersey, licensed attorney in states of New Jersey and New York, and Managing Principal of Topology. Phil brings more than 10 years' experience, most of which was spent as the Project Manager within the Planning and Development Practices in the New York City office of Jonathan Rose Companies. He works to seamlessly blend planning, law and real estate development to lead comprehensive planning projects that integrate innovative tools and creative practices. Phil's experience and passion for innovation has led Topology to offer clients advanced solutions and strategic advice. Philip is a three-time Rutgers University Alumnus earning a Bachelor of Science in Criminal Justice from Rutgers, Newark College of Arts and Sciences; a Master of City and Regional Planning from the Rutgers Bloustein School of Planning and Public Policy and a Juris Doctorate degree from Rutgers School of Law – Newark and he is 2020 NJBIZ 40 Under 40 Winner.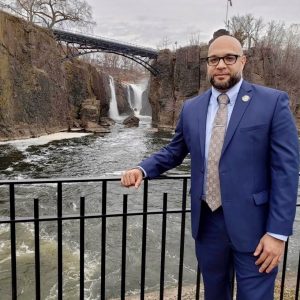 Orlando Cruz
was born in Paterson, NJ on September 20, 1984. Orlando is of Puerto Rican descent. He attended Public Schools #5, #10 and Eastside High School all in the City of Paterson. Immediately after high school, Orlando began a career as a professional DJ. DJing various events throughout the tri-state area. Orlando eventually worked his ways up the ranks and began working for one of the largest entertainment companies in the Northeast. Serving in various roles within company over a 10-year period, Orlando ended his time there with the title of Chief Operations Officer. This experience has equipped Orlando with the tools necessary to serve in his current roles. After beating out 70 other candidates, Orlando was selected in 2018 to serve as the Executive Director of the Downtown Paterson Special Improvement District and most recently Orlando was also named the President of the Greater Paterson Chamber of Commerce. Founded is 1908, Orlando is the first Latino/Minority to ever hold this position. Orlando's involvement and commitments to his community have earned him many recognitions but what he is most proud of is being a husband and a father of 2 boys.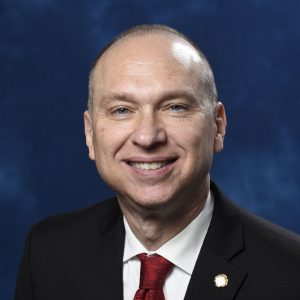 Michael Kahn
is the First Vice President, Market Manager with Provident Bank. As a Market Manager, Michael is responsible for working closely with small businesses to develop new business in the Essex County, New Jersey market. He is also is responsible for building a referral network of accountants, attorneys, community and business leaders to source new business. Michael oversees Provident Bank's Ampere, Bloomfield Center, and Brookdale branches, where he is responsible for sales management, operational proficiency, coaching, and staff development. Michael has more than 35 years' experience in financial services. He holds a Bachelor's Degree from William Patterson University, Wayne, NJ. Michael believes strongly in giving back to the community. He is a member of the Suburban Chamber of Commerce and the Bloomfield Center Alliance. He also supports the community through financial literacy programs, connecting local non-profit organizations with The Provident Bank Foundation, and he volunteers his time through Provident Bank's Commit to Care employee volunteer program. Michael resides in Hawthorne, New Jersey with his wife Angelina and their 2 kids, Adam and Lauren.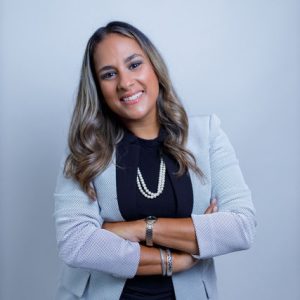 Natalie Pineiro
, in her various roles in government affairs and nonprofit management, has built and solidified relationships with community organizations, gate keepers and influencers to create some of the most creative and inclusive programs for her employers and clients. The combination of her more than 10 years of Public Relations experience, with her passion, dedication to quality and satisfaction, and attention to detail have created an environment where any organization can thrive in her hands. She is currently the Executive Director of the Downtown Somerville Alliance, the district management corporation for downtown Somerville, NJ – one of New Jersey's premiere downtowns. Under her leadership the district has become known for its colorful dining scene, flourishing retail, and up and coming arts and culture scene. As the Executive Director of this 501C3, she promotes balanced and progressive economic development and leverages the art of creating experiences that continue to bring a new and diverse population to Somerville. She also oversees infrastructure and beautification projects and works with historians and environmentalists alike to maintain and promote the historic charm that is unique to the district. Natalie has a master's degree in Communication Studies from Kean University and is a member of Alpha Epsilon Lambda, Alpha Pi Chapter. She is the founder of Ink Creative Strategies, a NJ-based communications firm, and is also an Adjunct Instructor in the Communication Department at Kean University. She is a liaison to Arts on Division (a Somerville, NJ based arts advocacy group), a member of the Robert Wood Johnson University Hospital Latino Council, a Board Member of Safe & Sound Somerset, and a Commissioner on the Somerset County Cultural and Heritage Commission.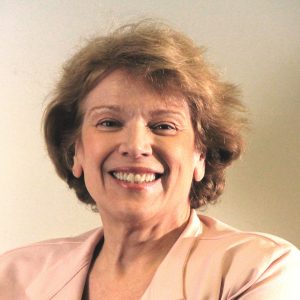 Melanie Willoughby
, named one of New Jersey's most influential economic development leaders in 2021, is no stranger to the New Jersey business community. Before joining the NJBAC in 2018, Melanie served as the Chief Government Affairs Officer of the New Jersey Business & Industry Association (NJBIA). A seasoned government relations strategist, Melanie has worked with state and local levels of government as an advocate for businesses of all sizes. Prior to joining NJBIA, she served as the president and CEO of the New Jersey Retail Merchants Association, a statewide retail business organization representing over 3,500 stores. Her personal motto – "I'm from state government and I'm here to help." – reflects her commitment to aiding New Jersey businesses.
DNJ Board Officers
In addition to welcoming new members to the Board, Downtown New Jersey elected a new class of officers, that will serve in leadership roles for the next two years.
President
– Bob Zuckerman, Board of Trustees, South Orange Village
Vice President & Treasurer
– Vanessa Quijano, SVP of Business Development, Invest Newark
Vice President
– Jonathan Tyler, Senior Associate, Gensler
Vice President
– Thomas Strowe, Director of Redevelopment, Township of Scotch Plains
Vice President
– Executive Director, Hudson County Economic Development Corporation
Secretary
– Sherry Cronin, Downtown Consultant
Downtown New Jersey is a non-profit membership organization of individuals, businesses, developers, government agencies, and local and regional entities that are passionate about downtowns. Downtowns reflect our communities' unique identities, provide a focal point, a convenient local place of commerce, and offer a sense of place where people can gather and truly be a community. Downtown New Jersey provides advocacy, education, and technical assistance resources dedicated to ensuring the vitality of our downtowns. 
For more information about Downtown New Jersey, visit
www.downtownnj.com
.