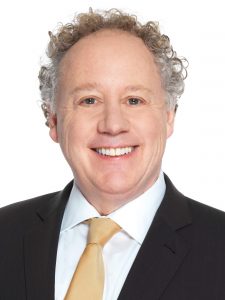 It is an honor and pleasure to welcome you to Downtown New Jersey – the only organization that focuses exclusively on the downtown districts of our beloved Garden State. I come to this position as a long-time board member and former Executive Director of New Jersey's outstanding special improvement districts – the South Orange Village Center Alliance. Currently I'm a member of the South Orange Board of Trustees where I chair our town's Planning and Economic Development Committee, which means I'm still working on improving our downtown, only now from the government side. As the new President of Downtown New Jersey, however, my goal is to help all the downtowns in New Jersey including yours, so thanks for visiting us online!
I consider Downtown New Jersey an invaluable resource for special improvement districts, main street organizations, municipalities and professionals of all stripes who work to make our downtowns better for our residents and visitors alike. If you're already a member, I hope you'll take advantage of all of the great programs and resources available to you and your organizations. If you're not a member yet, I hope you'll consider joining us in 2020, because we're just getting started!
Here's just some of what we have planned for our members and friends in 2020:
A quarterly series of Downtown Management Round Tables for professionals to learn and share ideas about hot topics impacting downtowns.
Our annual conference where you will get the low down on best practices in downtown management and have a chance to network with some of the industry's leading experts.
A renewed emphasis on policy and advocacy that affects downtowns throughout the state. From event regulations to SID governance to liquor licenses, we'll be keeping an eye on what goes on in Trenton, and make sure you stay informed.
Access to quarterly newsletters with great feature stories and informational items.
….and much, much more.
All of our downtowns have the ability to be successful, and many of them are. What separates the winners from the rest, however, is information: knowing how to survive and even thrive in today's challenging retail environment. Downtown New Jersey is the go-to resource to help your downtown become or stay successful, which is why I hope you and your colleagues will join us this year for our unique programs and events. After all, downtowns are where it's at!
Best wishes,
Bob Zuckerman  | President, Downtown New Jersey