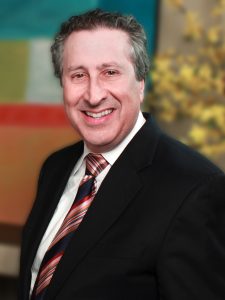 Downtown New Jersey has been hard at work, making changes to the organization's governance structure and making plans to provide you with a suite of events, services and resources that will ensure your Downtown New Jersey membership is one of the best investments you can make.
Perhaps one of the biggest changes in 2018 is hiring Courtenay Mercer as our new Executive Director. As a former DNJ Board member, she steps into the role with extensiveness knowledge about the organization and its needs. Mercer is a professional planner with experience in redevelopment, economic development, and complete streets initiatives. She also knows something about non-profit management, having been President of the NJ Chapter of the American Planning Associations, treasurer of various non-profit organizations, and most recently, Executive Director of Preservation New Jersey.
We have a lot planned for our members and friends in 2018, including:
A 2018 fall conference! Not only will this year's conference be a great place to network and learn, you'l have a great view of the NY skyline from the vibrant downtown Jersey City waterfront.
We are starting a new series of Downtown Management Round Tables for professionals to learn about and share ideas about hot topics impacting downtowns.
A renewed emphasis on policy and advocacy that affects your work. From event regulations to SID governance to liquor licenses, we'll be keeping an eye on what goes on in Trenton, and making sure you stay informed.
We will also have regular updates to the Downtown New Jersey website, including a new calendar to which members can submit their events. And finally, we'll be in your inbox with a newsletter at least once a quarter, keeping you up to date on what's going on. Please remember, if we can be of help to you in any way, don't hesitate to let us know!
With all best wishes for the new year,
Robert S. Goldsmith, Esq.  | President, Downtown New Jersey