Downtown New Jersey is the organization of individuals, businesses, government agencies, and local and regional organizations that are passionate about downtowns. Downtowns reflect our communities' unique identities, provide a focal point, a convenient local place of commerce, and offer a sense of place where people can gather and truly be community.
Downtown New Jersey is a resource dedicated to ensuring the vitality of our downtowns. Count on us as your resource for anything regarding downtowns in New Jersey.
Downtown New Jersey acts as an advocate for downtown commercial districts in New Jersey to:
Provide information and educational opportunities for professional downtown and commercial district revitalization organizations;
Recognize the best efforts of these organizations;
Track judicial and legislative issues that can affect the success of New Jersey's downtown commercial districts;
Provide opportunities to foster communication among the business, government and professional communities concerned with the well-being of downtown and commercial districts;
Inform and educate membership on legislative issues involving downtowns and commercial business districts.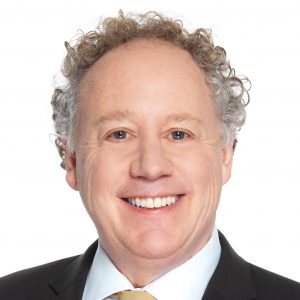 If you work, play or visit any of the great downtowns around the Garden State then you've come to the right place! Welcome to Downtown New Jersey ("DNJ") – the only statewide organization that focuses exclusively on New Jersey's downtown districts.
As we enter 2022, we're all still dealing with COVID-19 and will be for the foreseeable future. Fortunately, while we're not where we were back in March 2020 when the global pandemic began, our downtowns are still dealing with the effects of this awful virus. We're learning about and sharing new coping strategies for our retailers, restaurateurs and service businesses. And in practically every community we're developing new ideas on how to encourage residents to leave the comfort and safety of their homes to return to the downtowns that they used to frequent on a regular basis. The pandemic is clearly the greatest challenge that our downtowns have faced in decades, and as I begin my third year as the DNJ's President, I know more than ever the incredible value that DNJ brings to all downtown stakeholders. With our terrific Executive Director, Courtenay Mercer, leading the charge, I am completely confident that DNJ will continue to bring substantial value for all of our downtown participants in 2022.
Last year, as in years past, Downtown New Jersey was the go-to resource for staff and board members of special improvement districts, main streets and municipal organizations engaged in economic development. Here are just some of the ways that we played a major role in helping downtown stakeholders recover from the ravages of COVID-19 and chart a new path:
We held 11 online forums, many centered on COVID recovery, and others focused on issues such as financing for transit-oriented development, preparing for the retail sale of cannabis, and navigating the current real estate market.
In 2021, Downtown New Jersey played a vital role in beating back two pieces of legislation in Trenton that would have placed an untenable burden on redevelopment projects in our downtowns. We also continued to make the case for liquor license reform and are hopeful that we'll finally see some movement on this front in the upcoming legislative session. We still participate in the NJ Business and Industry Association's Business Coalition, and communicate regularly with the Governor's office, key agencies, and influential legislators.
We produced quarterly newsletters with great feature stories and informational items that are relevant to business owners, property owners, SID board and staff, and others.
In 2022, we will continue educational efforts to help our downtowns recover from COVID-19. We will be holding another virtual statewide conference and hope to present an in-person conference in the Fall. DNJ will host more informative online forums and town halls all throughout the year, and we will continue to be the leading downtown resource in the state. If your organization hasn't joined Downtown New Jersey yet, I hope that you will consider becoming a member in 2022. I look forward to seeing all of our great downtown professionals participate with us this year and I wish everyone a wonderful 2022!
Best wishes,
Bob Zuckerman | President
President
Red Bank RiverCenter
Vice President & Treasurer
NJ Community Capital
Vice President
Hudson County Economic Development Corporation
Vice President
Scotch Plains Township
Secretary
Downtown Consultant
Suasion Communications Group
Commercial District Services, LLC
NJDCA Neighborhood Preservation Program
New Jersey State League of Municipalities
Medford Economic Development Committee
Greenbaum, Rowe, Smith & Davis
County of Passaic, Division of Economic Development
Economic Development Strategists, LLC
Livingston Community Partnership Management Corp
Parsippany Area Chamber of Commerce
Downtown Somerville Alliance
New Jersey Economic Development Authority
NJ Small Business Center at Rutgers
New Brunswick City Market