Downtown New Jersey is the organization of individuals, businesses, government agencies, and local and regional organizations that are passionate about downtowns. Downtowns reflect our communities' unique identities, provide a focal point, a convenient local place of commerce, and offer a sense of place where people can gather and truly be community.
Downtown New Jersey is a resource dedicated to ensuring the vitality of our downtowns. Count on us as your resource for anything regarding downtowns in New Jersey.
Downtown New Jersey acts as an advocate for downtown commercial districts in New Jersey to:
Provide information and educational opportunities for professional downtown and commercial district revitalization organizations;
Recognize the best efforts of these organizations;
Track judicial and legislative issues that can affect the success of New Jersey's downtown commercial districts;
Provide opportunities to foster communication among the business, government and professional communities concerned with the well-being of downtown and commercial districts;
Inform and educate membership on legislative issues involving downtowns and commercial business districts.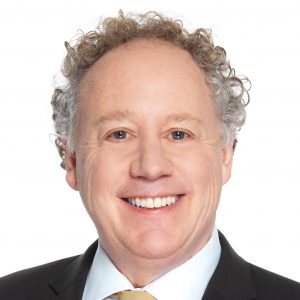 Welcome to Downtown New Jersey ("DNJ") – the only statewide organization that focuses exclusively on New Jersey's great downtowns. As we look back on the past year, I am proud of all that our organization has accomplished in advocating for the interests of downtowns throughout the state. This year is particularly special to me, as it marks my fourth and final year as President of DNJ.
In reflecting on my tenure as President, I must say that it is remarkable how we all came together as one big community of downtown professionals to help all our individual downtowns over the course of the pandemic. As a result of our collective efforts, we have emerged stronger than ever. For example, most of our downtown communities have seen more interest from new prospective businesses than they have seen in years! We have created new placemaking opportunities that never existed previously as we devised new ways to bring people to and keep people in our downtowns. And, we've shown that our downtowns are resilient and ready for more challenges and opportunities that may come our way in the 21st century.
Over the past four years, we have held numerous educational forums that have provided valuable insights and knowledge to our members. Our two conferences last year were well-attended and received excellent feedback from attendees. We are excited about our annual conference in Red Bank this coming October, which promises to be another great event.
I am also pleased to report that after many years of advocacy, we are closer now than ever before to liquor license reform in New Jersey. This change will provide new opportunities for downtown businesses to thrive, and our organization has been at the forefront of advocating for these changes. In fact, Governor Murphy acknowledged as much in his liquor reform roundtable that he held in February.
Additionally, as you know, recreational cannabis is now legal in New Jersey, and our organization is ready to help downtown practitioners navigate their way around this new retail use. We understand that this is a complex issue, and we are committed to providing the resources and support our members need to make informed decisions about this new opportunity.
As I approach the end of my term as President, I am confident that Downtown New Jersey will continue to be a strong advocate for downtowns throughout the state. Our organization is dedicated to providing resources and support to our members, and we are committed to making a positive impact in our communities.
Finally, I want to thank all our members and supporters for their dedication and hard work over the past four years. I especially want to thank Courtney Mercer, our Executive Director, for her exemplary leadership during my tenure. It has been an honor to serve as President of this organization, and I look forward to seeing all that we will accomplish in the years ahead.
Best wishes,
Bob Zuckerman | President
President
Red Bank RiverCenter
Vice President & Treasurer
NJ Community Capital
Vice President
Hudson County Economic Development Corporation
Vice President
Scotch Plains Township
Suasion Communications Group
Harbor Consultants/
NJ Urbanthinker
Regional Plan Association
Commercial District Services, LLC
Downtown West Orange Alliance
NJ Business Action Center
New Jersey State League of Municipalities
Greenbaum, Rowe, Smith & Davis
Explore Millburn-Short Hills
County of Passaic, Division of Economic Development
Economic Development Strategists, LLC
Livingston Community Partnership Management Corp
Parsippany Area Chamber of Commerce
Downtown Somerville Alliance
New Jersey Economic Development Authority
New Brunswick City Market