Browse:
Home
/
Policy Watch

Downtown New Jersey has indicated its support of a Senate bill that would allow municipalities to issue a license for the sale of alcoholic beverages in a downtown improvement zone.
Read Article →

May 8, 2017: The state's liquor licenses are among the most expensive and restrictive in the nation. But that may be about to change.
Read Article →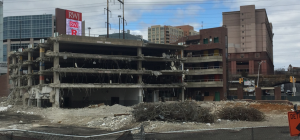 April 4, 2017: New technologies, better pricing and better adaptation to changing market forces will mean demand for parking will be reduced in the future.
Read Article →