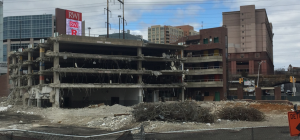 April 4, 2017: New technologies, better pricing and better adaptation to changing market forces will mean demand for parking will be reduced in the future.
Read Article →

Even with more and more shopping occurring online, there are things downtown retailers can do to attract a lively customer base.
Read Article →

Focusing on a true "brand ideal" can help downtown organizations serve their merchants more effectively.
Read Article →