May 8, 2017: The state's liquor licenses are among the most expensive and restrictive in the nation. But that may be about to change.
Read Article →
April 11, 2017: Good data about the market surrounding a downtown redevelopment plan can help make sure the plan is substantial enough, and can convince community members to support it.
Read Article →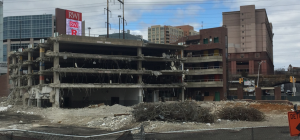 April 4, 2017: New technologies, better pricing and better adaptation to changing market forces will mean demand for parking will be reduced in the future.
Read Article →