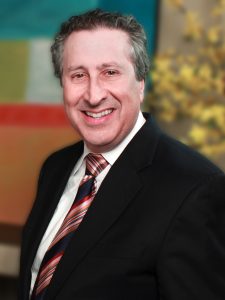 Downtown New Jersey has been hard at work, making changes to the organization's governance structure and making plans to provide you with a suite of events, services and resources that will ensure your Downtown New Jersey membership is one of the best investments you can make.
Perhaps one of the biggest changes in 2016 is our new affiliation with New Jersey Future, the state's leading growth and development policy organization. New Jersey Future has assumed the executive functions of the organization. The staff there now performs most of the traditional "staff" responsibilities of our organization — management of membership and finances, website and newsletter, programs and conferences and the board of directors and committee coordination. The board of directors entered into this affiliation because we strongly believe it represents the best way for the organization to serve its members — by allowing all of our dedicated and knowledgeable volunteers to focus on membership services rather than administrative functions. The affiliation complements New Jersey Future's expanding focus on catalyzing downtown redevelopment, and will allow both organizations to work together to revitalize and strengthen New Jersey's towns and cities. We look forward to this being an extremely productive relationship.
We have a lot planned for our members and friends in 2017, including:
A 2017 fall conference! Yes, the annual conference is back. We want this to be an event that serves the needs of all members — downtown organization executives, municipal officials, and our private-sector members — so if you have suggestions for sessions or speakers, we want to hear from you. The conference committee is forming and is open to all ideas.
A refreshed Excellence Awards program. The Downtown Excellence Awards will be back in 2017! Keep an eye out for the call for nominations.
A renewed emphasis on policy and advocacy that affects your work. From event regulations to SID governance to liquor licenses, we'll be keeping an eye on what goes on in Trenton, and making sure you stay informed.
We will also have regular updates to the Downtown New Jersey website, including a new calendar to which members can submit their events. And finally, we'll be in your inbox with a newsletter at least once a quarter, keeping you up to date on what's going on. Please remember, if we can be of help to you in any way, don't hesitate to let us know!
With all best wishes for the new year,
Robert S. Goldsmith, Esq.  | President, Downtown New Jersey